THINGS U SHULD KNW! L O V E! N I C K I M I N A J! She's my idol!
-I dont really judge people. that's stories of there life and nt mines. -Im like no otha so im unique
-I'm a funny person i think -love chinese people also and many say i look like one
- i love pink and purple - i have egos like nicki there's paris,chiyna and starphat
-LiL wAyNe..i love him.
-I L O V E ! music. cant live without it.makes me feel betta and helps me write poems wen im :-(
-Im a model /bt so0n 2 be a rapper and actress
- I always have full confidents in myself & im proud of me for doin me YES!dey do call me nicki some times -i Consider myself as a bad bitch - i do have my own group of barbz
-WHY i L0VE DiS CHiCK NAME NiCKi
-Her style is sooo different & thats what i love about it
- she dont give a 2 fuck wat u have 2 say bout ha
-da british accent she got -Her Personaliy is VERY unique reminds me of me really
-Her many alter egos
-her quates -Her wigs - -da fact dat she love chinese people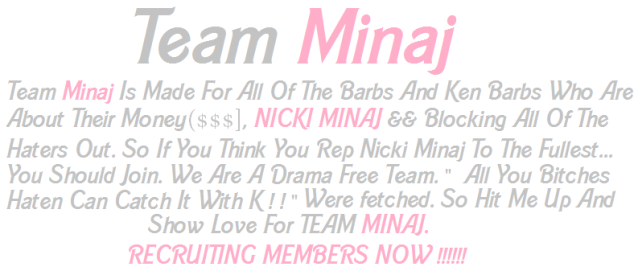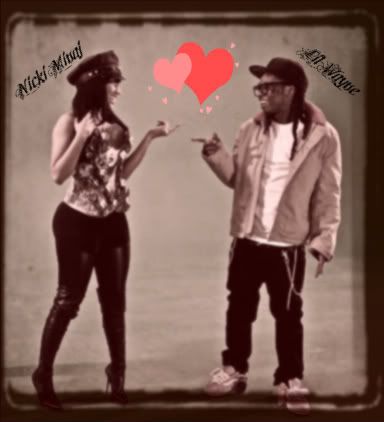 MY 2 MOST FAV PEOPLE!!!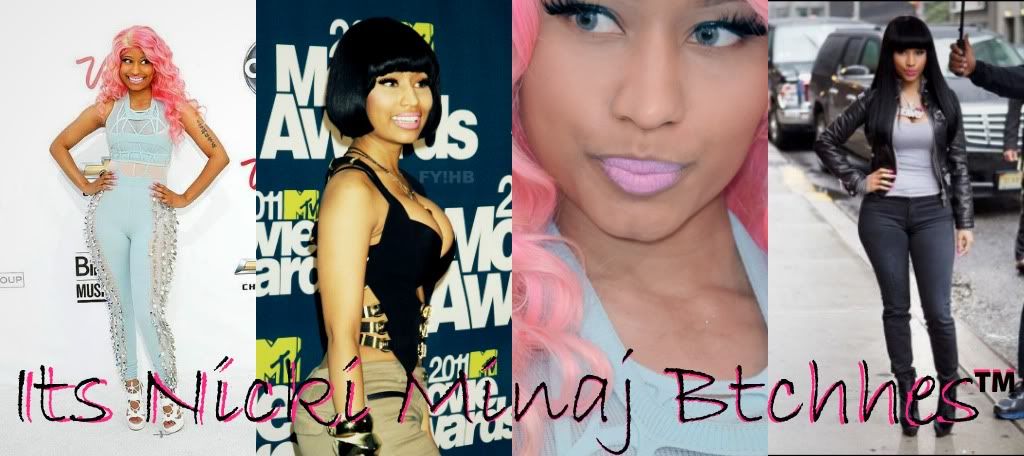 Create a playlist at MixPod.com
people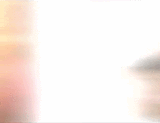 Blog
Fri, Jul 1, 2011 at 12:55 AM