Sat, Jan 26, 2013 at 9:59 PM
from August 13th to August 14th , 2012 <3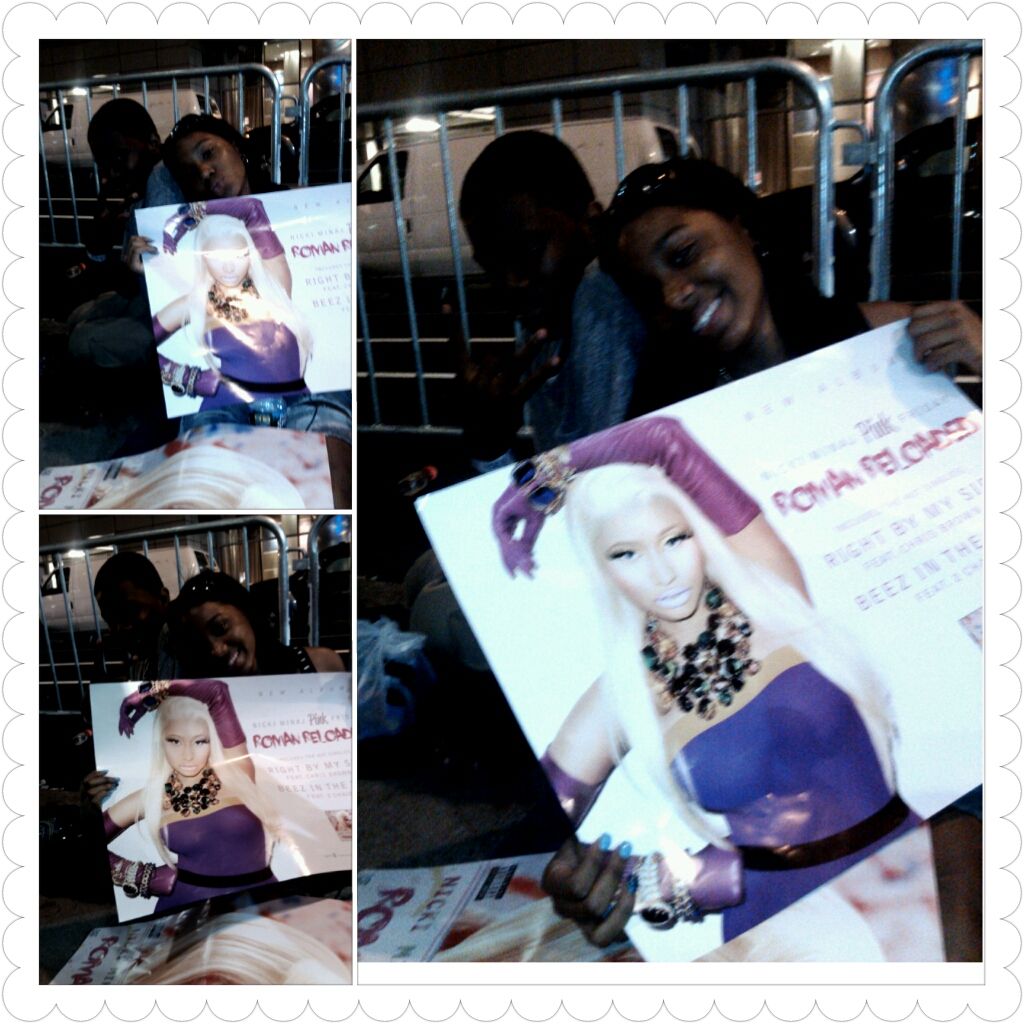 the last time i saw nicki before this day was August 5th, 2011 ( sadly "/ ] ...... only because i was 15th and my mother used to always say she wasnt letting me go stand outside all night long by myself for no damn nicki minaj , lmfao BLOWING mine. so when i finally turned 16 old enough in her eyes i was FREE to STANN (-: i was so happy because my friend anfernee &` i was planning this shitt forever. when i tried to see nicki when she had her signing in best buy for Pink Friday: Roman Reloaded i had school so my mother didnt let me go -__- and when Nic came to 106 and park when she first put out PFRR , i didnt get in because it was " over capacity " . The day we found out that she would be performing at The Today Show &- doing a live concert in return for not attending summer jam ( which my mother took me to go see her ] WE WAS HYPE AF , we made sure we didnt miss this one. The morning of August 13th ( monday ] my friend had been cueing for tuesday morning and i couldnt be there in the beginning because i had to work &- i felt so bad because he was alone for hours but it was all worth it because once i got there ( almost mid-night ) we met some cool people, laughed, ate and took pictures to stall time until the morning .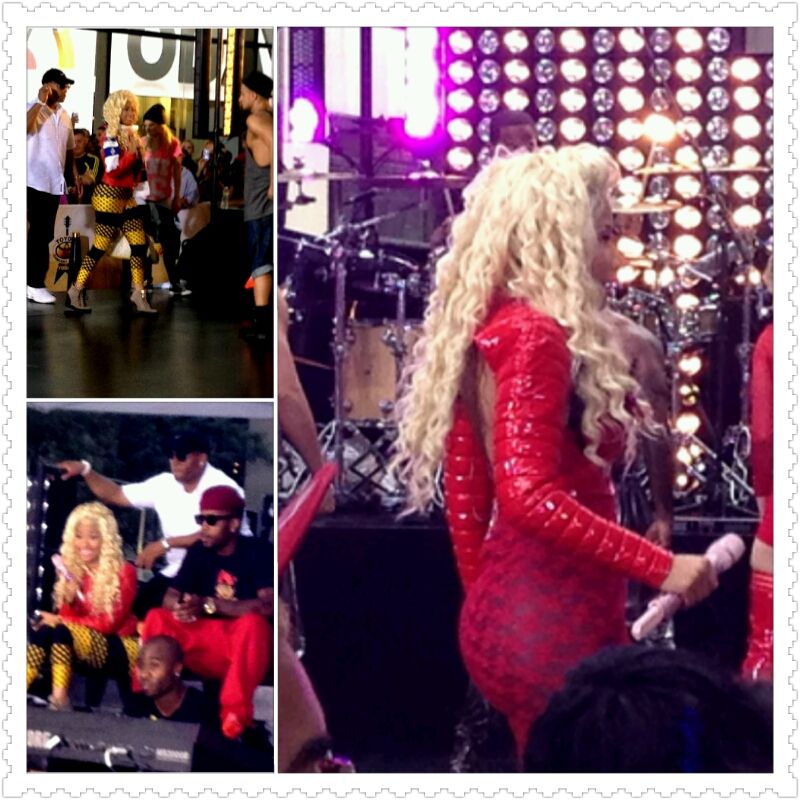 Despite some of the CFs and rude ass workers at The studio , it was an amazingggg show. Although she was sick :-/ she gave me LIFE when she performed " Beez in the Trap " , " Pound the Alarm " , " Starships" and " I am Your Leader " , you would have NEVER known ....... and to think that it was only the beginning because we still had to get ready for the show at Roseland Ball Room * sighs *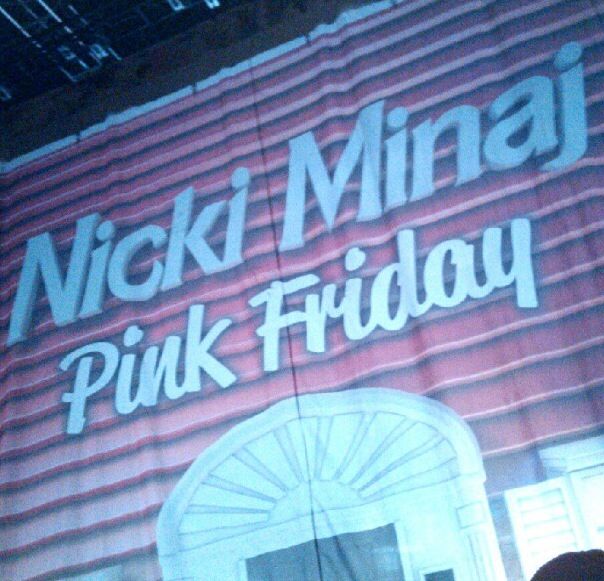 Roseland had to be one THE BEST DAYS OF MY LIFE so far , LIKE writing this right now still has me pretty speechless. After leaving the Today Show my friend &` i rushed so fast to roseland... AND although we was told not to line up until 12pm the line was ALREADY around the corner when we got there and it was like ten`O clock smh , we were happy though because they were only letting 1500 peope in and we knew we were one of those people. As we waited to get our wristband it started raining on us, i almost lost my mind but ihelp my composure Lolol .... the worst part was when we finally got our wristbands we were told we had to get off the line &` come back around three ; -__- iwas aggravated but for those hours i rushed to my cousin house to shower &` by the time igot back to meet my friend on the line i was nervous about where he was standing at the time but he had a decent spot :-D ......... okay so after putting my shades over my face
&` trying to take cat naps, also getting into aruments with random girls >_< they started letting people in ... in the ballroom my friend and i were in the front once again ((-: as always nic was LATE so they were playing music to get the crowd hype , it worked.. ( at first ] . THEN people started getting impatient &` when theres over 9hundred people getting impatient , thats not a good thang. when they FINALLY started counting down before the curtains dropped - everybody lost there minds AND i still to this day dont understand why people so far back was pushing there way to the front as if it was going to get them any closer to nic. the way my claustrophobia is set up i started panicking which led to me , yelling, punching &` kicking people because i could not breathe &` i was on the urge of leaving ( I WOULD NEVER WANT TO LEAVE A NICKI MINAJ CONCERT ] but it was just that bad. When nicki came out and saw how bad it was and asked the barbz to " take 5 steps back " the immediately calm down &` so did i, i was so much in a daze <3 . when she started performing , my tears faded lmfao and i was back to normal ... EVURRRRYTHANG she performed gave me LIFE . she brung out Camron,Lil Wayne, Foxy Brown, Drake, and SB ofcourse. .- it was perfection at its best ; she slayed from the moment she walked on that stage until the moment she walked off.