My name is Frances Cathie i attend CharterTech High School for the performing arts. My major is vocal. I am 19 years old and love school. i love Nicki Minaj more than i ever thought i could, She has inspired me to believe in myself even more and to keep my head held high and to stay strong. She is the perfect example of what a role model is. She gives me hope that by just believing and praying you van have anything your heart desires and i believe that. Never did i imagine that i would find guidance in a rapper of any sort, until Ms. Nicki Minaj began to rise up. I love her and thank her for everything she has done even if she doesn't know what she's done i at least hope she feels like she's touched many peoples lives. Especially mine. She has such an uplifting spirit and it pulls me in. She is the most unique and creative person I see not afraid to be themselves and to not be afraid. There are so many people who are held back because of fear of what people might say or think about them. Thats why I think many people can relate to Nicki Minaj because she lets it be known she is not afraid to be who she is. So many women have been told you cant do this and you cant do that and she's now showing that women can do absolutely anything, just as much as the guys or even more. I love her for being so genuine with everything she does. She interacts with her fans. She is amazing . If i could meet her I would pour my heart out to her on how much of an inspiration she is to me.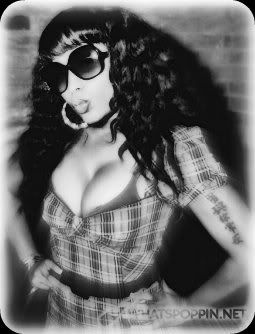 Nicki Minaj Graphics & Nicki Minaj Pictures
SHOUT OUT TO MY HATERS SORRY THAT YOU COULDNT PHASE ME



Nicki Minaj Image & Nicki Minaj Graphics



Nicki Minaj Image & Nicki Minaj Graphics



Nicki Minaj Image & Nicki Minaj Graphics
IM THE BEST BITCH DOING THIS, SO WHAT THE FXCK THEY GONE SAY


NO MATTER WHAT PEOPLE TRY AND DO SHE WILL STILL REMAIN AT THE TOP.


Blog
Tue, Dec 14, 2010 at 12:26 AM

Nicki Minaj is a female rapper who took the crown for " The queen of HipHop". She always had it, its just that peoples eyes were a little blurry. She is a dedicated role model who loves and cares for her barbs and ken barbs. She never walks with her head down because nothing and no one is worth it. Nicki Minaj is a intelligent, beautiful, spontaneous, unpredictable human...